Testimonials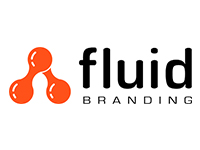 The PSP show this year was a great success, we had 9 suppliers in to see us who brought in a range of core and new products. It was very interactive and everyone thought it was great day!
Amy Martin
Fluid Branding Ltd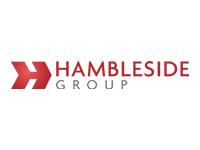 Thank you to you guys for coming in. We really do get more benefit from these formats and I always find the team so much more engaging
Suzie Munday
Hambleside Limited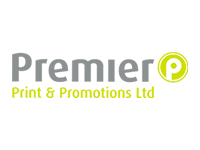 I've had some great feedback from the team already, they really appreciated the opportunity to learn about new products and have face to face conversations in a relaxed, informal setting. And you definitely won them over with a spot of lunch! The format worked very well for us because we managed to get the whole team in front of 11 of you guys with only little disruption back in the office
Thanks again for your time, effort and hospitality, It's much appreciated.
Ryan Askew
Premier Print and Promotions Ltd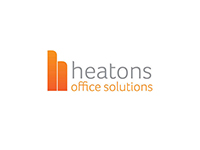 The team at Heatons found our afternoon with the PSP to be a real benefit. It's nice to have a captive audience with suppliers that are genuinely interested in helping to unearth selling opportunities within our customer base. The format is very welcoming and being such a concise group, the team were very comfortable spending as much time as they wanted to with each supplier. Thank you to Yvonne and the team for a very productive afternoon
Danny Young
Heatons Office Solutions Ltd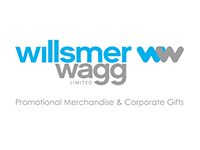 The PSP Supplier Group visited Willsmer Wagg for a day of presentations of new products and to discuss how the suppliers can work with them in a proactive way. Debbie Willsmer Managing Director commend – 'It was a fantastic opportunity for all staff including our Order Processers to meet suppliers, understand how we can all work together in partnership delivery great customer service. The PSP Group made it really easy, each bringing a core range of merchandise and new ideas researching us before they came so we were able to source new ideas for current client projects. A wonderful buffet lunch was provided and the event was extremely successful and focused on Willsmer Wagg.
Debbie Willsmer
Willsmer Wagg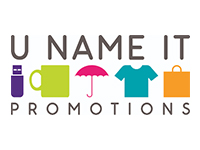 What a fabulous day we had with the PSP suppliers – terrific one on one education and product knowledge for everyone in the sales team; if you are in the Promo Merchandise industry, you would be doing yourself a dis-service if you did not take advantage of their training day! Thank you!
Grant Ashworth
U Name It Prmotions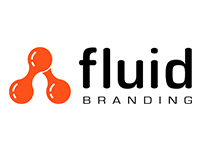 The whole team here, which included all members of sales along with production / admin and studio found the PSP event super interesting. It was a great opportunity to have some really useful and insightful conversations one of one with a handful of suppliers in one go. It allowed for minimal disruption to our day as we had the flexibility of joining in when suited each individual and spending as long or as little which each supplier. Non sales members, who don't normally get the chance to attend trade shows or get time with our suppliers, had the opportunity to get hands on with products and see what's new within the industry. To top things off, they brought in lunch..! Looking forward to the next one!
Charlotte Melvin
Fluid Branding Ltd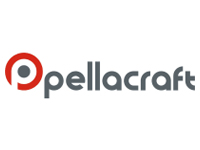 Great group to come and share the latest products and offers with our team. The team really enjoyed the format and took lots of new ideas away. 100% want to do it again, it was so easy and effective. Thanks to everyone involved.
Sam Pella
Pellacraft Ltd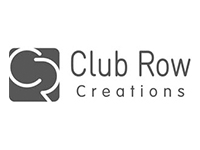 An absolutely fantastic idea and enjoyed by all. We found it extremely informative, but with a laid back, relaxed atmosphere. We really got to look at a lot of products in detail, some of which we hadn't seen before. Always nice to put faces to names and learn about new products/services. The whole layout works perfectly in the comfort of your own office. Plenty of time to chat/look around, but also the opportunity to nip off and catch up on enquiries/grab a bite to eat. Very well thought out!
Russell McKenzie
Club Row Creations

Working with The PSP group and its members has always been an absolute pleasure, with product knowledge and advice on any project I've been working on the team have always managed to guide me in the right direction for my clients, ensuring not only that the product received is the right one at the right time but also that budgets have been considered and met. Knowing that the advice given is the best for all parties gives me nothing but confidence now and moving forward when working with the group.
Craig Harrison, Sales Manager
Boosters Limited

I just wanted to say we all really enjoyed our meetings yesterday – not just because we saw all you guys;of course that's true, but we all saw some lovely new products and it was
inspiring.I would say that you are really on to something with these 3 x 3 short PSP team presentations – straight to the point and focused. I reckon that's the template we should
all be following right now. If this is the way we all do business in the next 12 months then it really has something to add that we haven't seen before without all the hassle for
you and keeping costs down.
Richard Sillivan
Navillus

Without our suppliers, we don't have an industry, so I welcomed the opportunity to re-kindle those vital relationships through the online PSP roadshow. It was great to connect with valued colleagues again and find out how we can all help each other through these unprecedented times, whilst sharing ideas and good conversation.
Fiona Andrews
Procurement & Customer Service Manager

"Why didn't we do this before?
PSP virtual training days are a welcome by-product of the current normal. How often do you get the opportunity for your whole team to meet with 9 suppliers, tour a factory, learn about new products, discuss sales opportunities, and agree to marketing campaigns all within a couple of hours from the comfort of your own office?
I was dubious at first but the day was well organised, well presented and well thought out. Kudos to the suppliers for adapting to presenting virtually – the combination of a friendly face, some product and a couple of PowerPoint slides worked exceptionally well. Thoroughly recommended."
Ryan Askew
Premier Print & Promotions Ltd

Thank you for a very informative date.I think this is a very smart initiative. Many thanks to you and your colleagues for all the time + expertise given today.
The Smart Group
Stephen Curran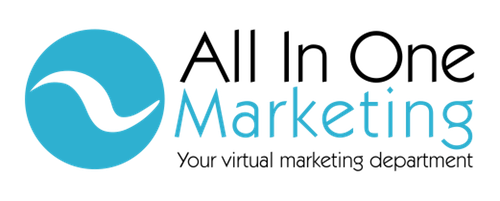 Great to see you as always, I was missing our exhibition catch ups. It was indeed a very beneficial morning.
Our thanks to yourself and to all the suppliers who attended, very greatly appreciated.
Please pass our appreciation onto everyone involved.
Sara Cooper
All In One Marketing

Thank you for your times yesterday the staff took a lot away from it! Please can you thank all the suppliers.
Nathan Cookson
Involution Ltd